story text image binding
emanating from mind and hands
combined into book objects
launched as solitary rockets into the void
book work by
eva engstrand
Size: 100×150 mm. 240 pp. Digital print on coloured paper. Edition: two of each language version. Completed May 2023.
This book is a collection of sounds as they appear in comics magazines and books. A simple but absurd story inspired by these sounds run at the bottom of each spread. There is one Swedish and one English version.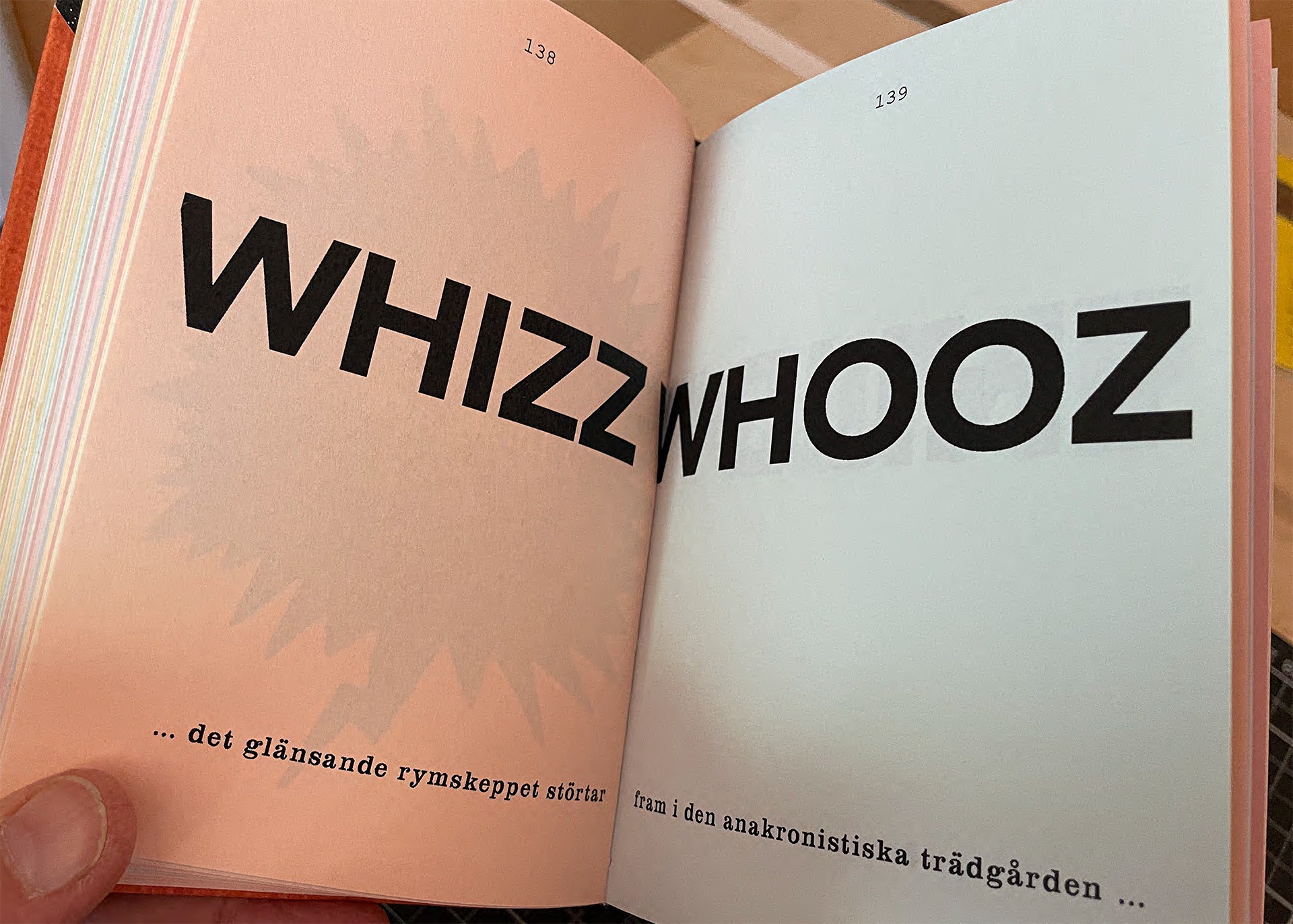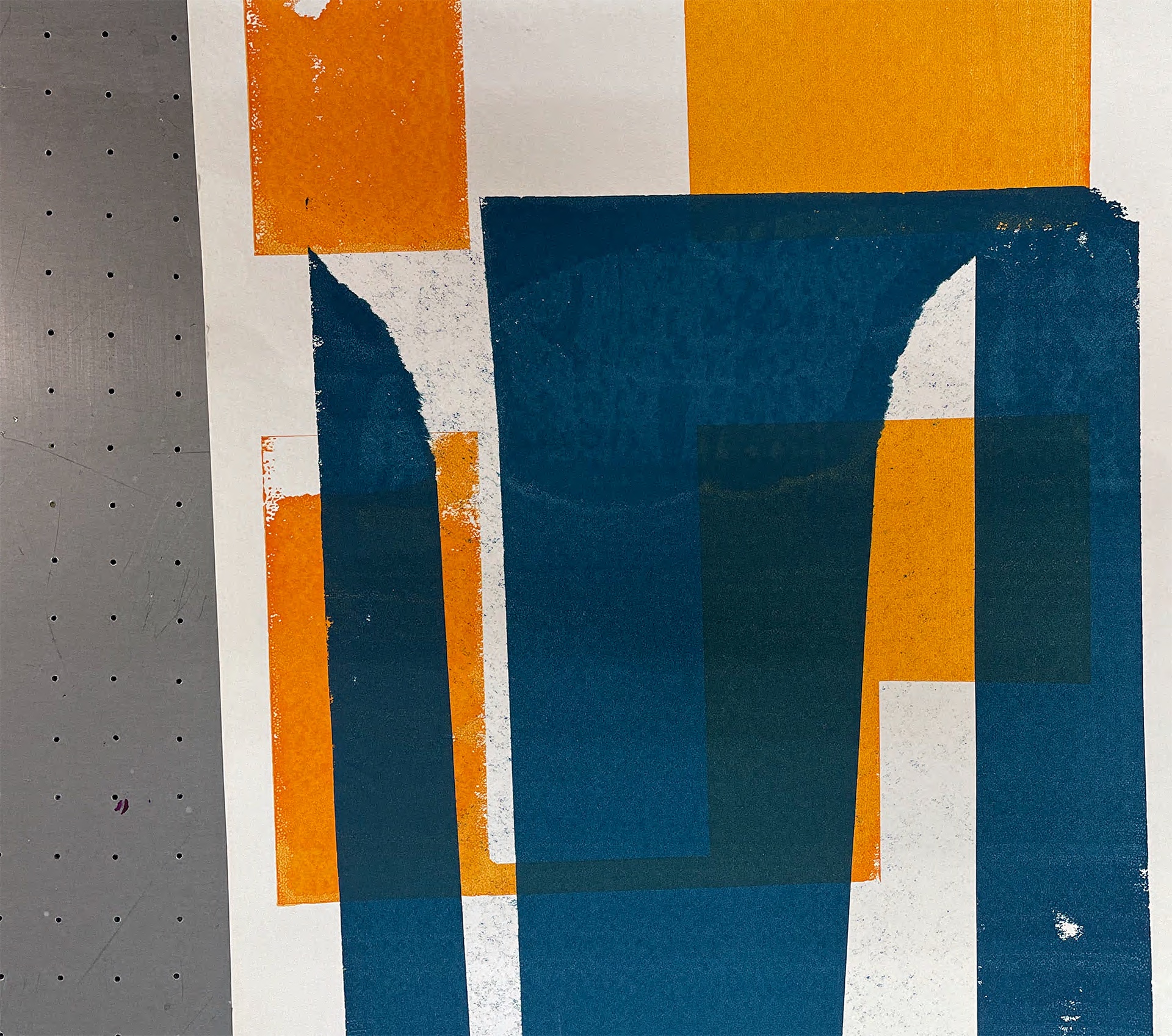 studies in screen printing
This is an ongoing screen printing project started Summer 2022. I am exploring how improvisational practice in both book making and screen printing with open frames can play out.
Size 105×200 mm. 128 pp. Digital print and handmade stamped pages. Completed May 2022.
A inquisitive individual sets out to unravel the mystery of the towers that appear out of nowhere at sunset. The story is told in rhymes and line drawings.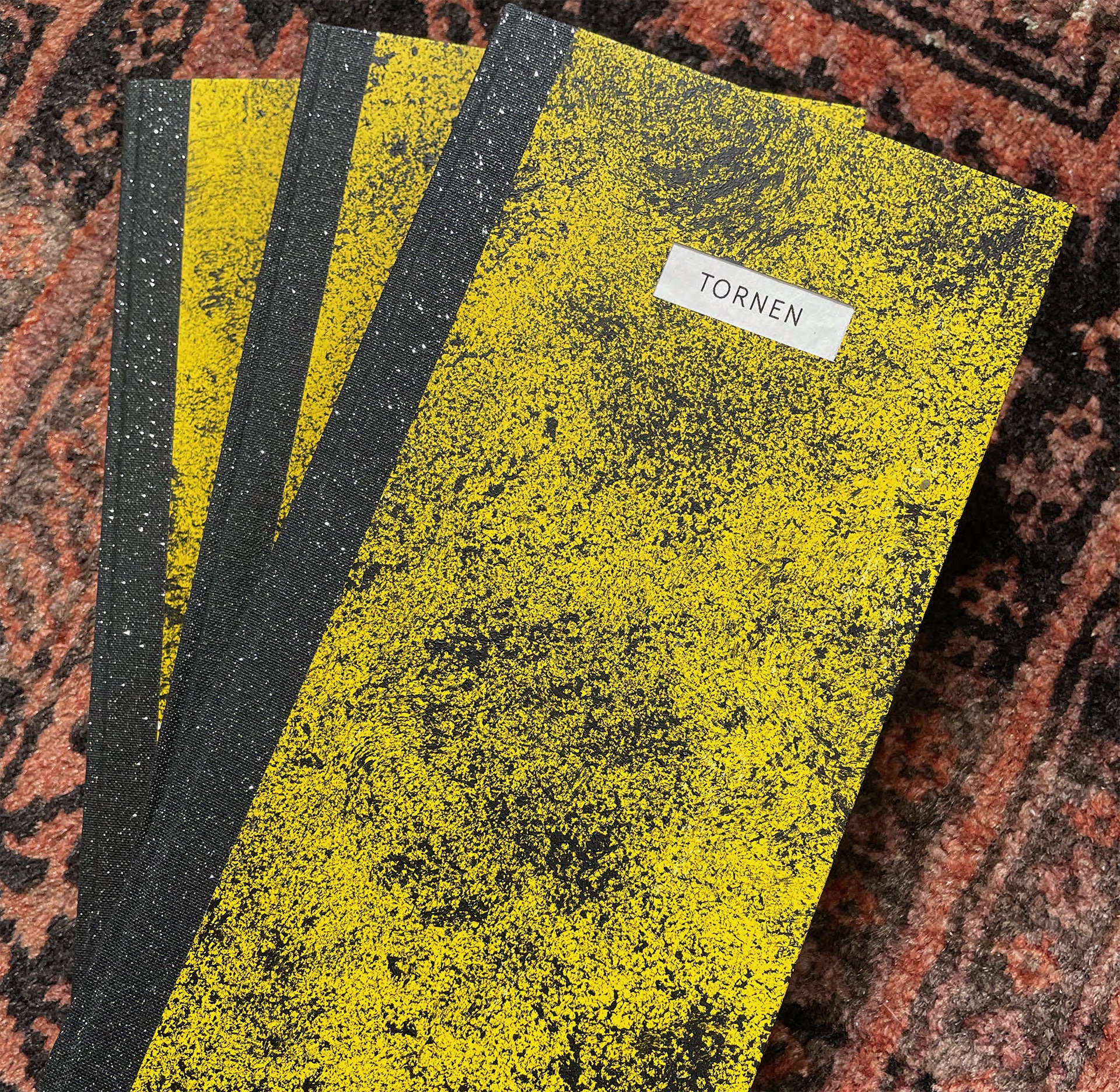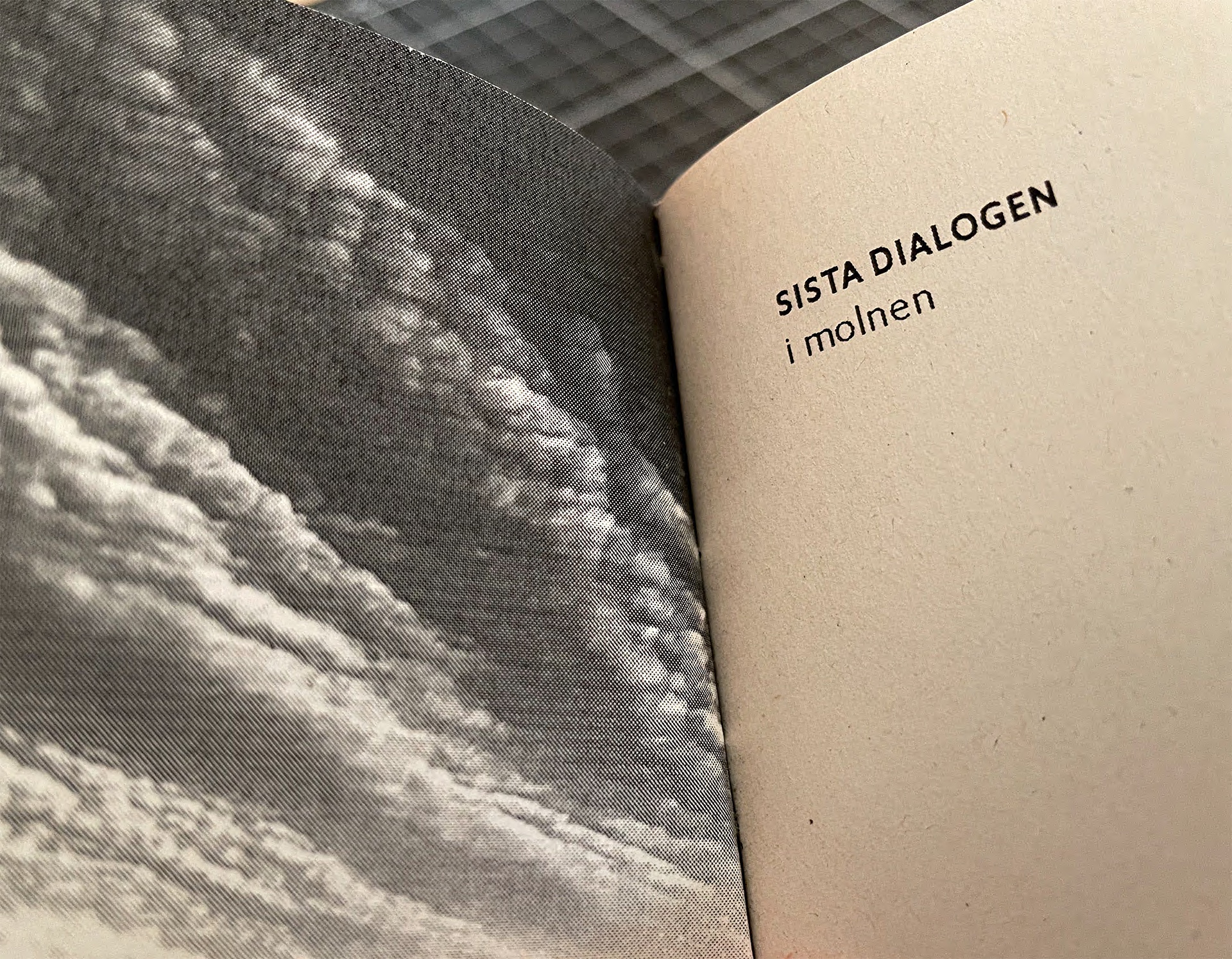 Size 73×70 mm. 96 pp. Digital print.
Experimental project started in 2020 and completed January 2023.  The result is six small books containing a dialogue between two individuals. Their alternating lines are interupted by images that change the cause of action. It is a play with imagination, illusion and the factual token on the page.
A series of three books. Size 105×147 mm. 128 pp. digital print and original drawings. Completed May 2021.
My aim was to create a coherent story in words and images. The first two books are based on ad lib drawings but I failed to make a story out of them. Some insights about storytelling formed in my mind and I finally managed to complete a story. Which is the third book Berget uppför (The Mountain Up). It tells the adventure of two insignificant creatures looking for the Mountain. All three books are based on the same design structure.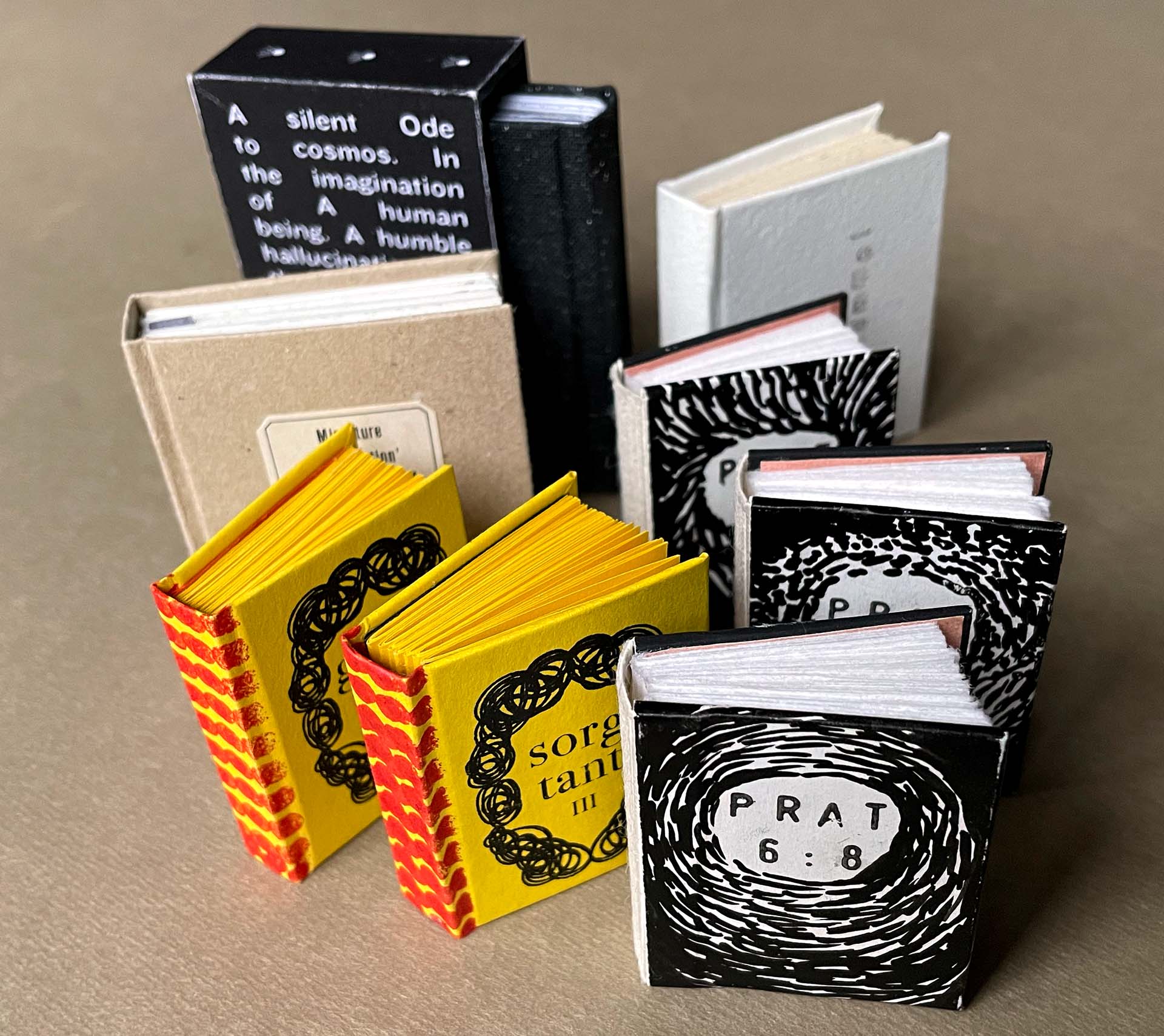 My early books from 2018-2019 are beginner's experiments. Particularly in the craft of bookbinding. But also in composing content for miniature books. Making miniature books came to an end but the contents of the books were worth a revisit I thought. In 2021 I completed the final disposal box for the Caspian Sea Project and the Chat Books Project and in 2022 the Lady Books Project.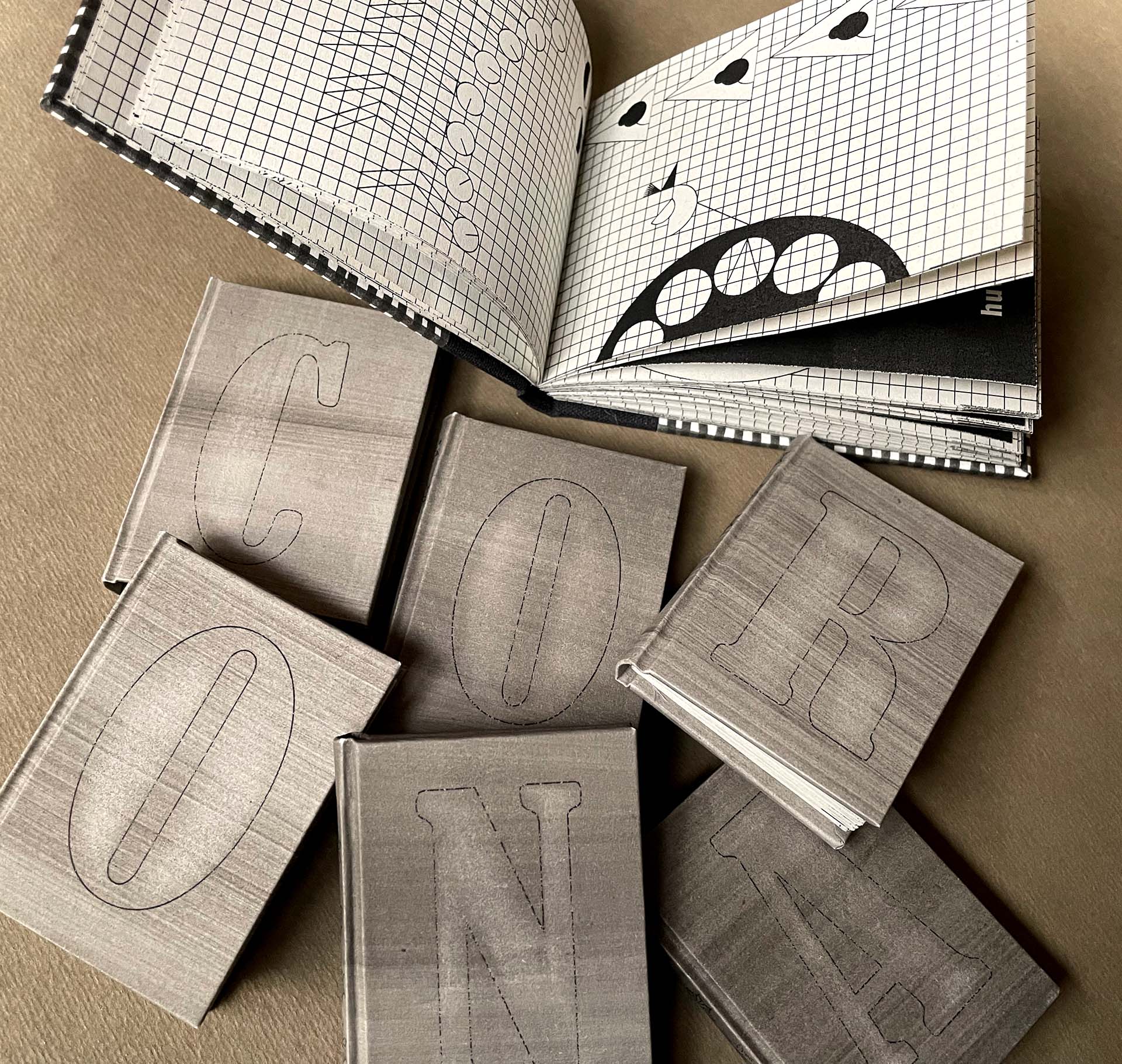 These two projects – the C-O-R-O-N-A books and the Raspy Rhymes book – are my reaction to the restrictions imposed on my everyday life when the pandemic hit the world early 2020. They were completed within that year.
The Square Song Book. Size 100×105 mm. 176 pp. Digital print. The Square Box. Size: 116x116x24 mm. Completed February 2020.
Three stories run parallell on the pages through the whole book. One is expressed in black squares – images as well as words. One is a text addition to the square song. The other one tells the story of the making. The book is also an experiment in making use of the semitransparent paper.